The market scene south of the River Thames has never looked so fresh. Come and take a look around and you'll find a melting pot of experimental street food, local makers and homegrown produce.
01 Canada Water Market
As you emerge from Canada Water station, there's no missing this up-and-coming market. Founder Will Cutteridge was looking for large plots on Google Maps when he spotted Canada Water's potential, and since launching last spring it's quickly grown to 40-plus stalls during the summer months.
For now it's open on Sundays only, but there's talk of it becoming a weekend-long fixture and you'll find a mix of coffee and cake, cheese and fresh veg, as well as stalls selling houseplants and original art. The market's already becoming a favourite spot for street food startups testing out their recipes, and established ones with their crowd favourites. Another perk is that there's plenty of space to sit, enjoy the sounds of local musicians and soak up the atmosphere.
Every Sunday
squid.org.uk
02 MALTBY STREET MARKET
It's an unlikely spot for a must-visit market, sandwiched between the narrow streets and railway arches connecting London Bridge and Bermondsey stations, but Maltby Street Market is absolutely worth the detour. Each of its many arches offers another exciting find, with craft beer, coffee, wine, artisan bread and everything between.
On a Saturday and Sunday the Ropewalk buzzes with a rotating line-up of street food stalls. The market's smaller size means that the organisers can be very picky about the traders they invite, creating an edited-yet-eclectic feel that you won't find anywhere else.
Grocers and restaurants:
Wednesday – Sunday 10am – 10pm
Market traders:
Saturday 10am – 5pm,
Sunday 11am – 4pm
Ropewalk, Bermondsey
maltby.st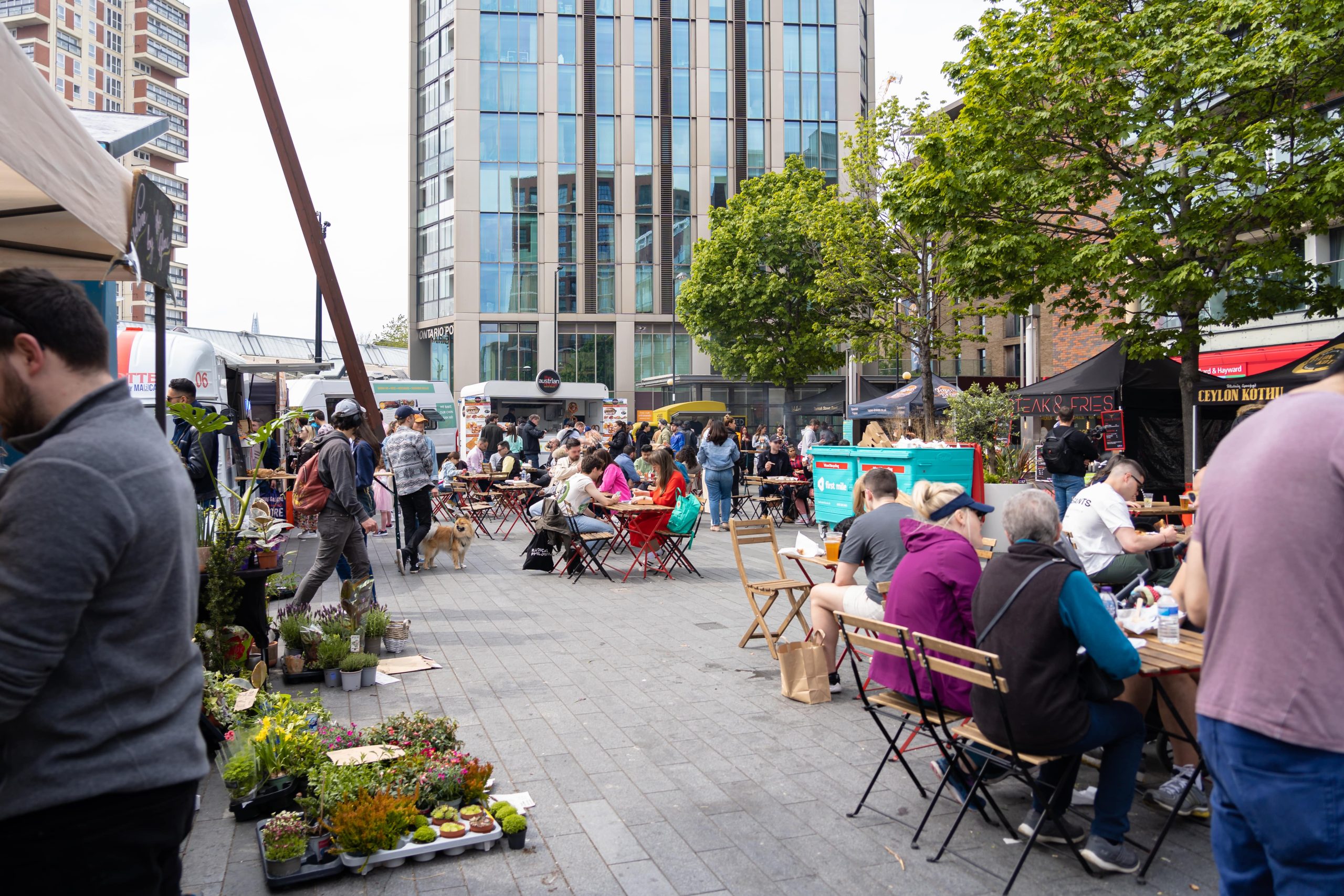 03 Vinegar Yard Flea Market
London's multi-faceted personality, and mix of old and new, is one of the things that makes the city special. So, it's still surprising to stumble across the quirky Vinegar Yard in the shadow of The Shard.
Cleverly packed into shipping containers, Vinegar Yard stall's are a great place to hunt for treasures, and there's a lot to explore, ranging from good quality vintage fashion and jewellery to vinyl, old maps, books and home accessories, as well as modern-day art prints and handmade ceramics. There's a distinctly relaxed and cosy feel, with a rotating line-up of street food and a bar to grab a drink, soak up the atmosphere and admire the view.
Every Saturday and Sunday, 11am – 5pm
St. Thomas Street
vinegaryard.london
04 Salad Days Market
Crystal Palace natives and sisters Liv and Dais hosted their first market in the local library back in 2019, and in just a few years it's gained a reputation as one of London's coolest makers markets. It's recently changed its name from 'A South London Makers Market', but the concept remains the same – curating the most interesting makers from home and around the world, championing shopping small, and in 2021 they picked up Time Out's award for Best Street Market. Today their Gipsy Hill Brewery HQ is home to the to the original makers market, sample sale events and more, and you'll also find Salad Days Market popping up in department stores like Selfridges.
Monthly market:
Gipsy Hill Taproom, Norwood
saladdaysmarket.co.uk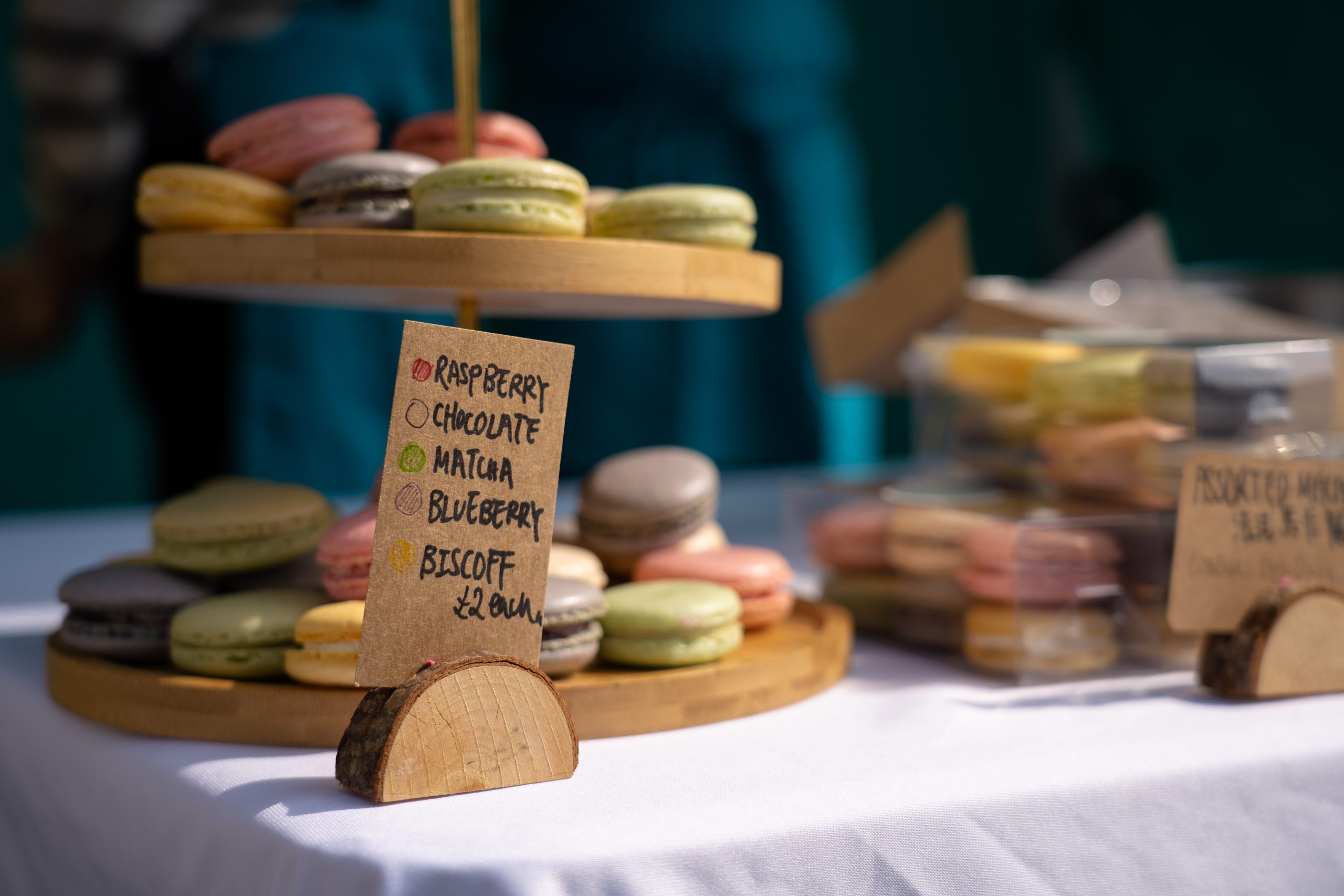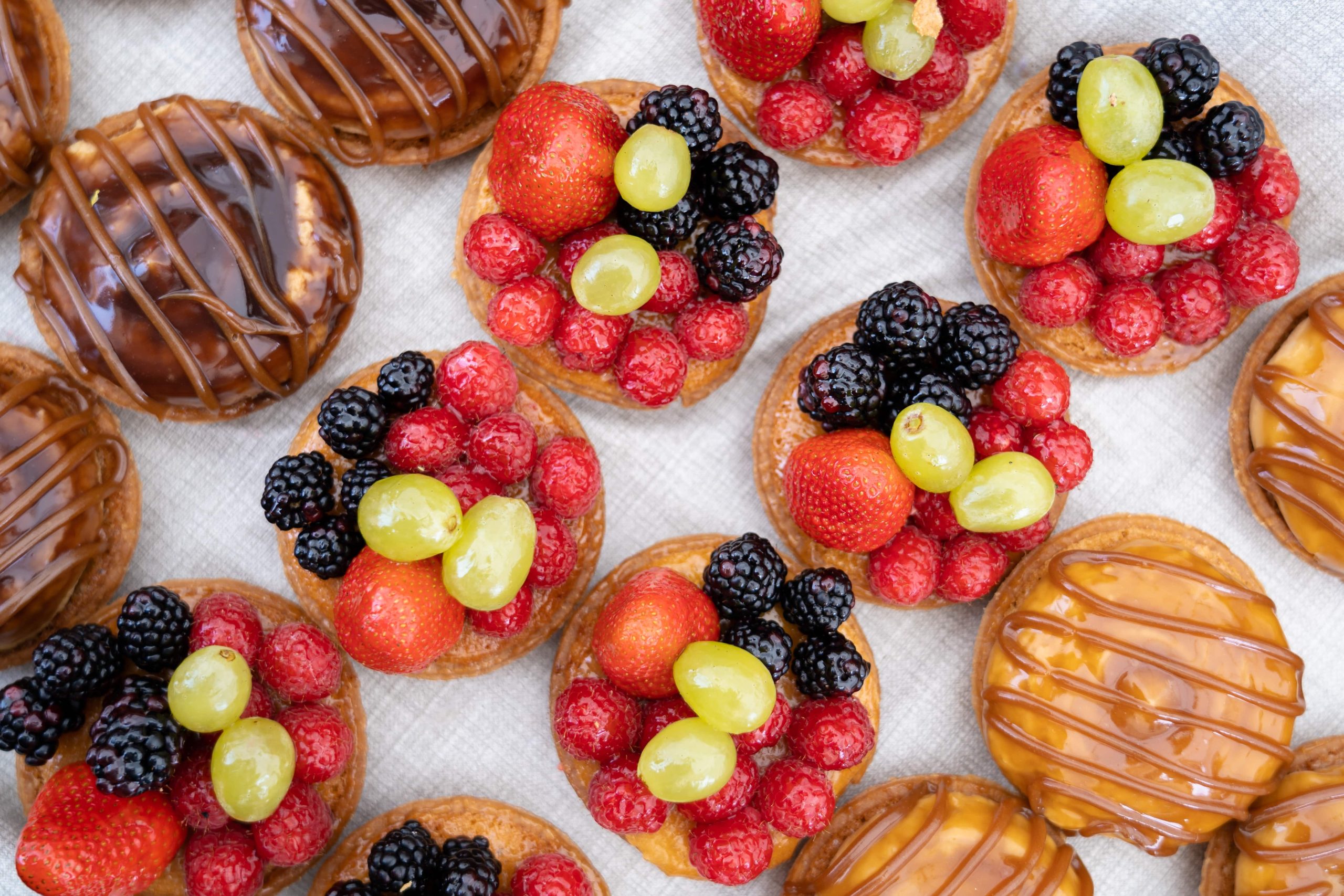 05 Blue Market Bermondsey
This centuries-old south London market has recently undergone a major regeneration, thankfully without losing any of its old-school London charm. During the week you'll find locals catching up on benches and doing their grocery shop, and on a Saturday, the main market day, there's street food and live music.
The Fish Stall, which has been trading here for a hundred years, brings fresh fish from Billingsgate daily, and the butcher does a fantastic sausage roll. You'll also find a lot of useful things that shops on the high street just don't seem to stock anymore – which is exactly why local markets like this one are so valuable for communities, and well worth supporting.
Stalls open daily
Market Place, Bermondsey
bluemarket.co.uk
More from the blog
related articles
Back to blog