The River Thames has inspired artists from Turner to Monet. Today, local artist and 'mudlarker' Ed J Bucknall finds a trove of material for his work, and even finds ways of incorporating found objects from the river into his pieces. Here, he shares his waterside favourites with The Dockers Post.
Q. Ed, why do you think that the River Thames is such an inspiring place for artists?
I love the river because it's so varied. The changing light and reflections constantly inspire me and I'm always on the lookout for new views to sketch or paint. Its rich tapestry of history is also a big draw, and as London's skyline is constantly evolving it is a great way to capture today's landmarks.
Q. Many of your pieces feature local landmarks. What's special about Rotherhithe?
The south side of the river is a wonderful use. Rotherhithe has such strong historic river connections, from where The Mayflower set sail to the ship-building and breaking, and also the former docks. The local pubs and the waterways of Surrey Docks are great to paint. The people are lovely and I've been fortunate, through my art, to have had many fascinating conversations with locals who have been here for generations. Canada Water is a fantastic, evolving area.
Q. When's the best time to explore the riverside?
For me, the early morning and evening is the best time to be beside the river. The skies are often dramatic, and the riverside locations tend to be quieter, too.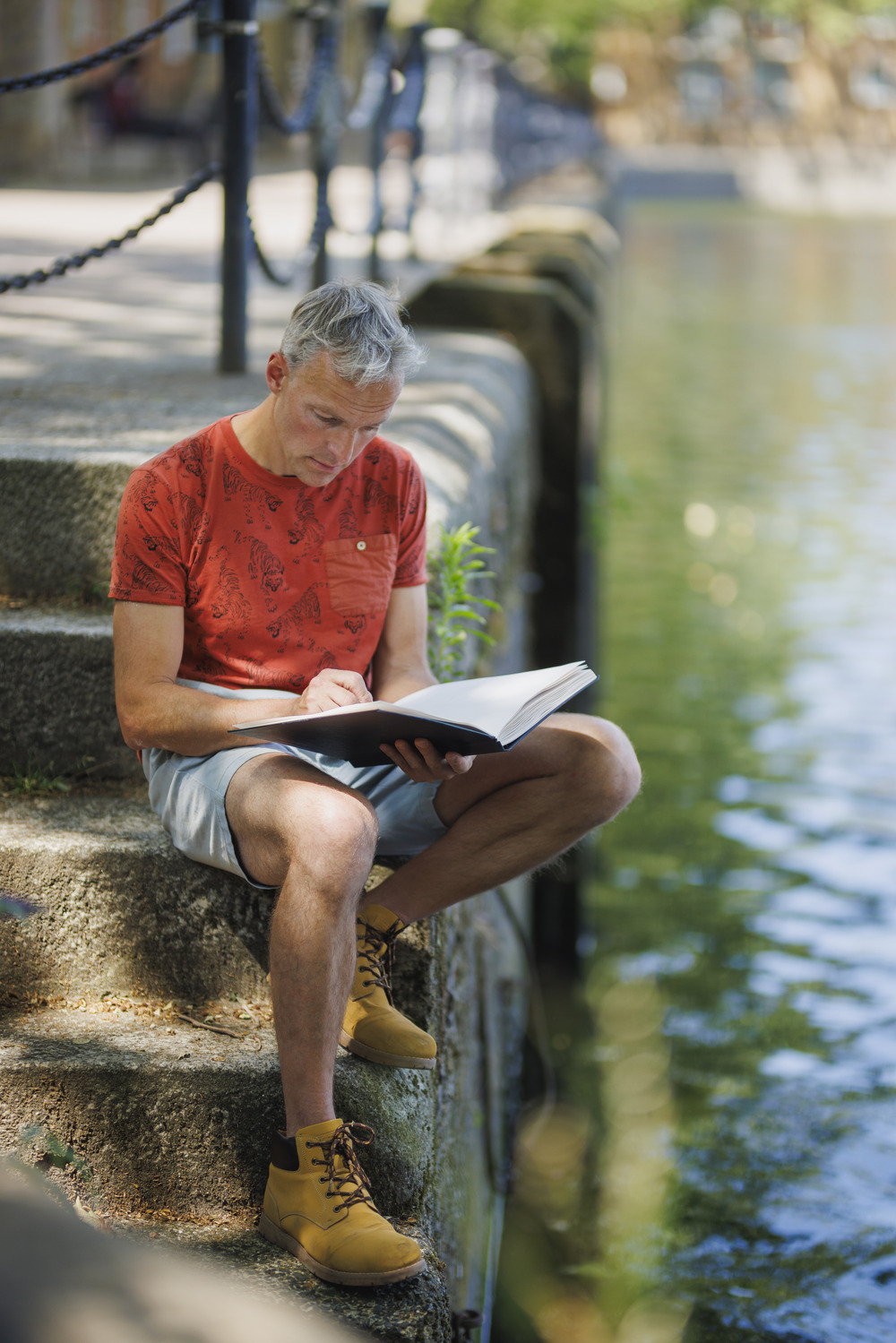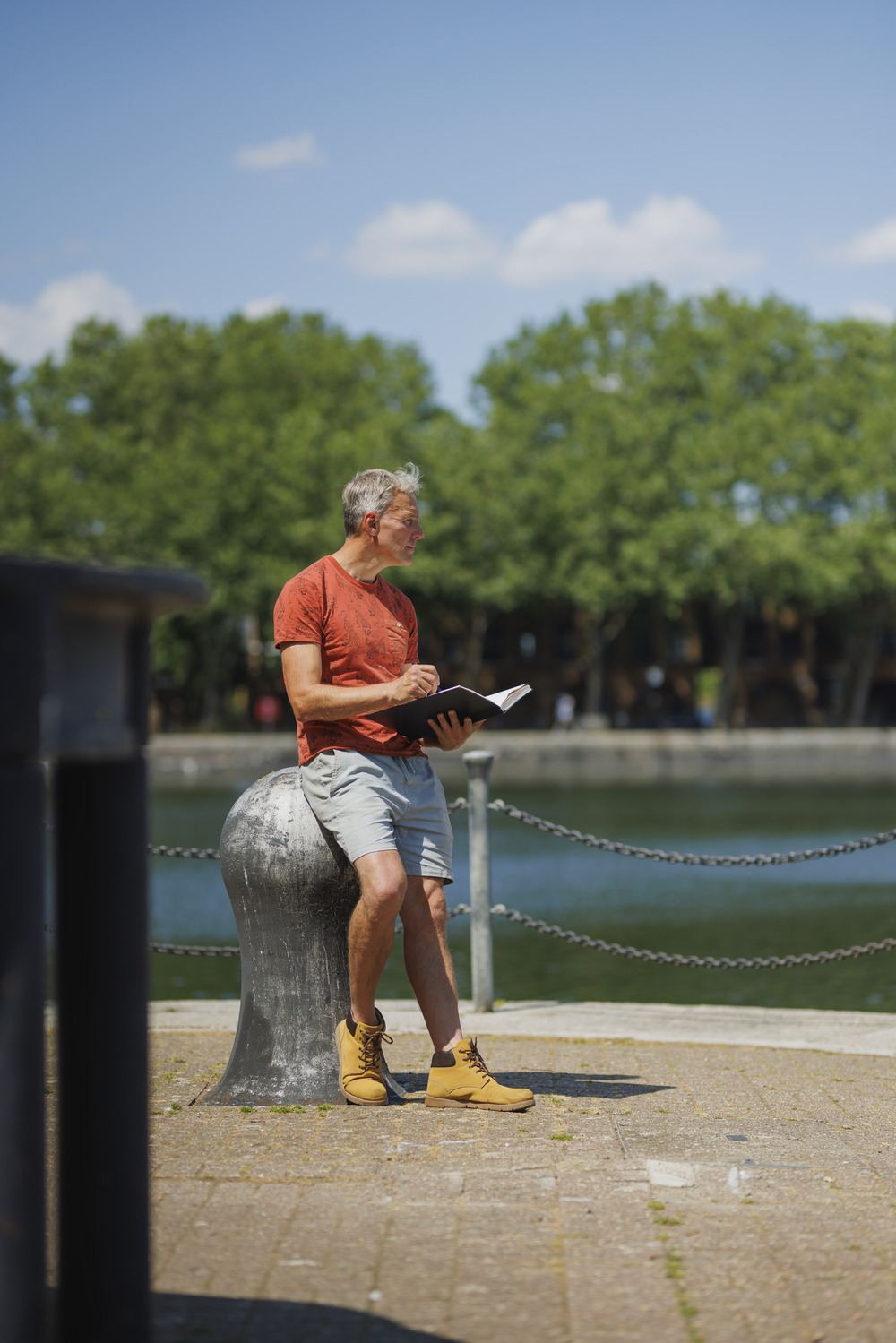 Q. Can you tell us a bit more about being a 'mudlark'?
Mudlarking is not a new pastime, but one that's been in existence since Victorian times, when folk would search the foreshore for anything useful or valuable, and it became popular again in the 1960s. The Port of London Authority now issues permits for everyone wishing to retrieve items from the foreshore, which I'm happy to have. There is also a duty to record or report anything significant, which is great as it is adding to the rich history of London and its river.
Q.  What's your most memorable riverside find?
I've been fortunate to have found some great artefacts over the years. One of the most amazing discoveries was about seven years ago, when I chanced upon a complete, rare onion bottle, sitting upright in the mud. This was probably chucked overboard from a ship around 328 years ago, and would have been used for wine. It has been recorded by the Museum of London, and is an early English example, dating to around 1695.
Q. What's your favourite spot in the neighbourhood?
I've always been a fan of the pubs that line the River Thames on both sides, particularly The Town of Ramsgate, Prospect and Grapes, and The Mayflower and Angel on the opposite side. Sketching or painting whilst having a pint is very satisfying.
More from the blog
related articles
Back to blog